he said:
It's taken me too long to get to Anteprima.
As a resident of Andersonville for the last 6 months, I've often been asked if I'd eaten there… like, every time I tell someone I live in Andersonville. And when I started blogging about Chicago food, well, you can imagine. So I got the picture; it was a place worth visiting.
Perhaps that big buildup set me up for a letdown. While there were things I really liked about the meal the Gal and I shared with parents there this past weekend, I left disappointed.
So much to like
Our parents were in town for our engagement party, and so we had to show them a good time. We love showing off Andersonville and the great restaurants on Clark to out-of-town guests.  And to be fair, Anteprima did the trick. Our group left very happy and impressed with their meal.
Part of their impression had to do with the great service we had, and the warm Italian kitchen style interior. It's just a really cool restaurant.
But…
The food left me unimpressed. When I asked the waitress about the dish I had my eye on, the pancetta wrapped lamb loin, she told me it was "phenomenal." Honestly, how often do you hear anyone use the word phenomenal? I couldn't pass up this opportunity, if for no other reason than my Roget's Thesaurus would insist that I reward her diction.
And it was good. There's nothing wrong with good, but when you expect phenomenal, good is a let down. It was a bit dry, the sliced pieces of lamb were a little too thin, and the fricassea it was served on was forgettable.
We also orded the assorted appetizer plate to start, and again, good (read: letdown).
I want to give this place another chance. It looks like they have a great outdoor spot, and my meal was above par.  Maybe if I go another night and order one of the many other enticing dishes on the menu, I'll love it.
Uh oh, there I go getting my hopes up again.
she said:
I want to say two things about Italian cuisine.  First, it's probably my favorite type of food.  Second, I am rarely floored by it, at least not in that - oh my god what is this magic happening in my mouth? I don't want this ecstasy to end, why do I have to swallow? kind of way.  Maybe it's because Italian food  is ubiquitous in American culture.  Maybe it's because I almost always know what I'm eating, down to each herb, and have a pretty good idea of how I would prepare it in my own kitchen (though it wouldn't taste anywhere close to as good, I'm sure,  and I just gave my homemade pasta maker to Goodwill).   I love Italian food for the same reasons I love my own favorite recipes; they taste really really good and they rely upon fresh ingredients.
Thus,  I must admit, "phenomenal" is a tad hyperbolic, but I do think the food at Anteprima is excellent.  It's creative in its ingredients and presentation and I enjoyed every bite.  Both the ambiance and the menu are upscale without being pretentious.  Is Anteprima extraordinary?  Not mindblowingly so, but that's not what they're going for.  They do what they do very well. 
We ordered the starter assortment for the table and I was particularly impressed by the grilled fennel.  For my entree, I had the ricotta ravioli, which is tossed in a wonderful butter sauce and topped with English peas, parmesan and slivered mint leaves.  Outstanding.  I sopped up every last morsel with my bread.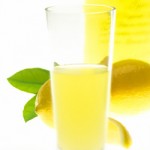 The wine list was extensive; the Orvietto was particularly nice with the pasta and – this is my favorite part – they make their own limoncello.  If you're not familiar with it, limoncello is a lemon liqueur that's usually served as a digestivo.  I had it for the first time in the Amalfi Coast, about ten years ago, and I've never missed a chance to have it since. 
My only complaint is that Anteprima is a bit noisy – we had a hard time hearing one another – and hot, even on a cool night, which it was when we were there.  Don't let that stop you, though.  I don't have a single regret about our choice.  It's perfect  for a special night out with your sweetie (but don't get his hopes up first) or an impressive neighborhood spot to take out-of-towners.
Tags: ambience/interior design, Anteprima, fennel, lamb, limoncello, pasta, ravioli, wine list